Tags
bath and body works, cosi, enjoy, fashion, food, leggings, lotion, lululemon, pants, pens, shopping, soup, wallaby, whole foods, wunder under, yogurt
Good afternoon 🙂  Here are five things that I've been obsessing over lately.  And by obsessing, I mean taking time to enjoy. ❤
1. Tomato basil soup.  I've been on a huge tomato basil soup kick lately.  Not plain tomato soup, mind you, the basil is essential.  And tomato basil soups tend to contain cream as well, so you really can't go wrong there.  Thankfully, there are plenty of restaurants near me that satisfy my craving.  Cosi is the best, but Whole Foods sells good (albeit expensive) tomato basil soup as well.
2. Good pens.  Seriously, there is nothing better than writing with your favorite pen.  I like these, these, and these.  Anything to make studying easier is a worthy investment in my book.
3. Lululeggings.  Known to everyone else as Wunder Unders from Lululemon.  I got two pairs of these for Christmas, and I swear I've worn them more often than anyone ever. They are so comfortable and warm.  My classes are 3/4 mile away from my house, and I can get through the walk (in Chicago winter weather) easily when I wear these leggings.  They are thick enough to be worn as pants, and they are so incredibly flattering.  The description on the Lululemon website reads, "Whoever said leggings weren't pants was just plain wrong."  TOO TRUE!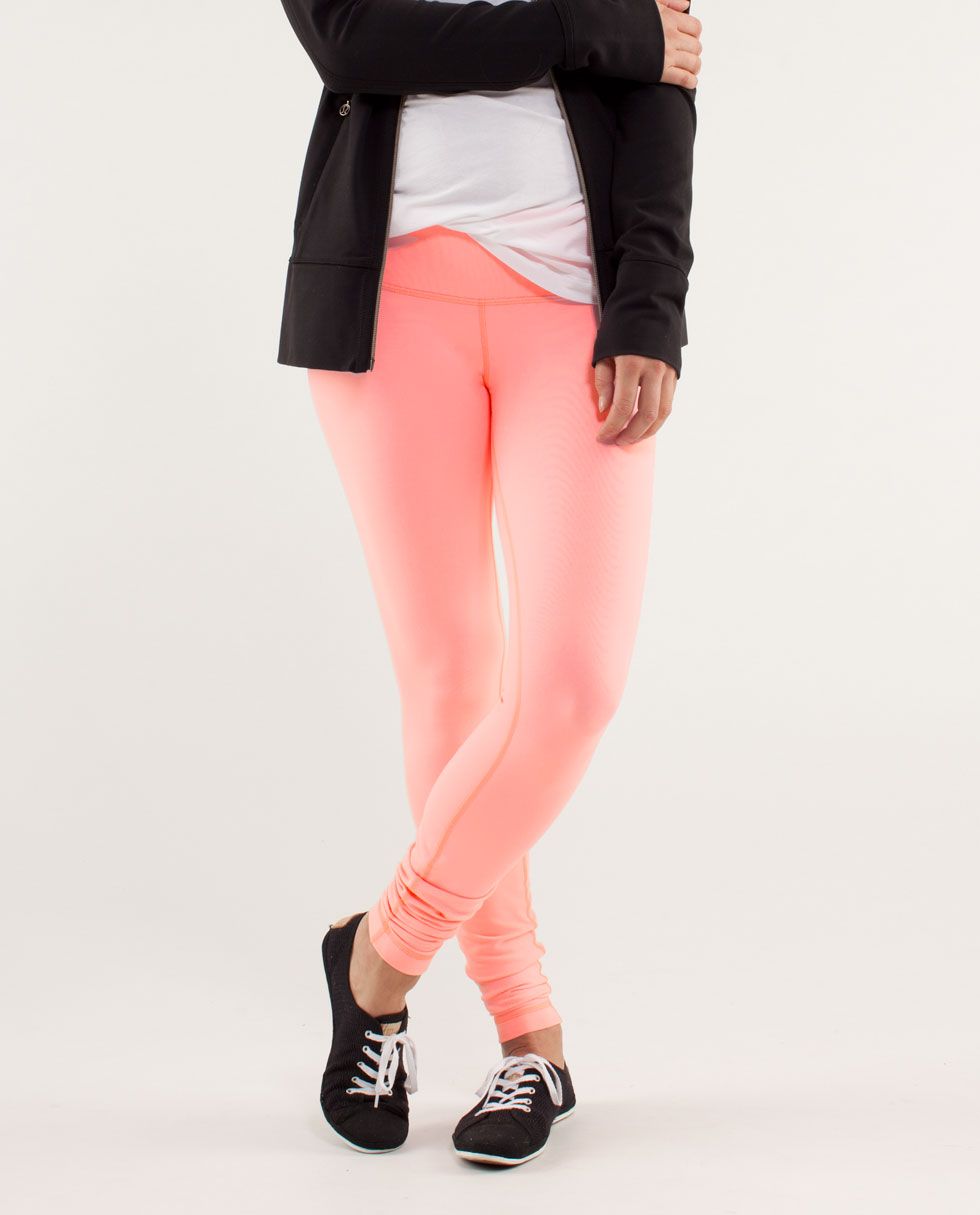 4. Tangelo Woods lotion.  I keep a tube of it on my desk.  It smells great and always lifts my spirits.  The scent is so tropical and fresh – it reminds me of summer!
5. Plain Greek yogurt.  My throat has been hurting like whoa recently, and yogurt always soothes it.  I get the plain variety, and I add honey myself to get rid of some of the sour taste.  Greek yogurt is full of protein, and it has less sugar than regular yogurt.  I just tried this Wallaby yogurt for the first time today, and it is delicious.  So creamy, smooth, and not too sour, even for plain yogurt.  It's on sale now at Whole Foods.
What is something YOU have been taking the time to enjoy recently?