Being back home has caused me to remember that the world contains more than college students and intellectual-looking professors.  And the bubble I call college is home to some really beautiful people.  But actually, everyone there takes care of themselves and generally looks pretty good all the time.  This is my reaction when I realize I'm not on campus anymore.
It usually happens in JoAnn Fabrics or WalMart.  I'm a terrible person.
I finally found this nail polish – I've been looking for it for a long time!  It's by Essie, called Bikini So Teeny.
This photo doesn't do it justice; it's a GREAT color!
And now for a new beauty product that I saw on The Martha Stewart Show.  Don't judge… it's the only thing on at 10 am on weekdays while I'm working.  Presenting BB Cream!
What is BB Cream?  Wikipedia says…
BB cream, also known as Blemish Balm, Blemish Base or Beblesh Balm (due to an apparent copyright on the word "Blemish"), is a cosmetic item sold mainly in East and Southeast Asia, although larger beauty brands are increasingly introducing BB creams to Western markets as well. Originally formulated in Germany by dermatologist Dr. Christine Schrammek in the 1950s, the cream was initially used to protect skin after laser procedures and surgery, while also providing light coverage. Introduced to South Korea and Japan in the 1980s, BB cream has been named "the secret of Korean actresses" and has been heavily endorsed by Korean celebrities, which gained it large exposure in these Asian markets.
BB creams come in a variety of different formulations and qualities mainly perceived as being anti-inflammatory and having a soothing effect.  As companies focused initially on the East Asian market, BB creams have a limited number of hues.  Due to its "multi-tasking" all-in-one properties — moisturizer, primer, foundation, and sunblock — the cream became a hit in Asia, especially in South Korea, where BB creams make up 13% of the cosmetics market.
Companies began in 2011 to launch BB creams in Western markets, namely Garnier and Dr. Jart, with others such as Dior and Clinique following suit in 2012.  BB creams have been tailored for Western markets: for example, although whitening properties are a main selling point of BB creams in Asia, Estée Lauder is not including it in their formulation for North America.
Ok, so what's the big deal about it?  It's an all-in-one cream!  I'm pretty lazy about my skin – a cleanser, the occasional scrub, and a bit of liquid foundation or sunscreen are about all I use.  So a product that has many uses is perfect for me.  Here are two brands of BB cream that just hit the market, and you can find them both in drugstores.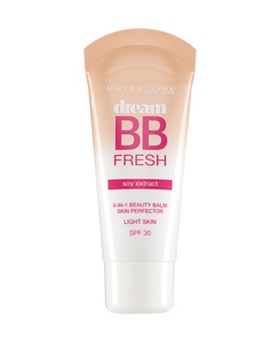 I got the L'Oreal one, and it makes my skin look so fresh and healthy!  It evens out skin tone and just makes your skin look and feel refreshed and smooth.  It looks like it has sand in it when you first squeeze it onto your finger, but that quickly dissolves when you put it on your face.  It's a little expensive for drugstore makeup (mine was around $11), but it's cheaper than buying all the products one at a time.  I'd definitely recommend it!
That's all for now,
❤  Courtney